Children's Christmas Radio Shows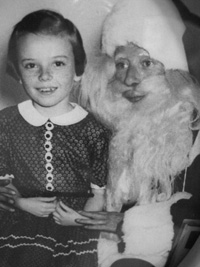 Christmas is all about the kids. Children's programming on old time radio added fuel to the Christmas excitement and anticipation.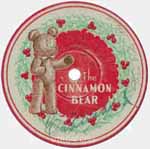 The children's daily adventure show, Cinnamon Bear, followed Paddy O'Cinnamon on his trip to Maybeland with Judy and Jimmy Barton who are trying to recover the missing silver star that tops their Christmas tree. While on their adventure, they meet many interesting characters like the Crazy Quilt Dragon, the Wintergreen Witch, and the jolly man himself, Santa Claus.  This old time radio show was aired six days a week between Thanksgiving and Christmas.

First episode from Cinnamon Bear
compliments of Old Time Radio
At Christmas, we know that Santa is everyone's favorite hero but let's not forget Superman. The Man of Steel was certainly no stranger to Christmas and Santa. During the show's run, Superman helped light the president's Christmas tree and helped solve a Christmas mystery. Who knows, he may have even helped Santa with his sleigh once or twice!

"Light Up Tree, Mr President" from Superman
compliments of Old Time Radio
Other Children's Radio Shows
The kids might also enjoy some of these shows from the Old Time Radio Christmas Collection:

"Mr. Rabbit's Christmas" from Sleepy Joe
compliments of Old Time Radio

"Red Ryder Christmas Show" from Red Ryder
compliments of Old Time Radio

"House Of The World" from Let's Pretend
compliments of Old Time Radio

"Twas Night Before Christmas" from Let's Pretend
compliments of Old Time Radio