Dramatic Christmas Radio Shows


One idea that comes to mind when a person hears a performance described as a drama-whether it is in the movies, on television, or on radio-is that the performance is sad. Christmas dramas, and dramas in general, aren't necessarily sad.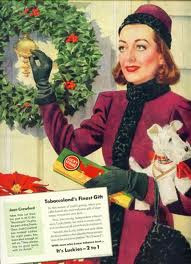 Think about A Christmas Carol, Miracle on 34th Street, Gift of the Magi. All classics; all of them dramas; and all were dramatized on radio. If you want to limit it to old-time radio Christmas classics, you can throw in Broadway is My Beat, Cavalcade of America, One Man's Family, and most of the theater and playhouse shows like Lux Radio Theater and Campbell's Playhouse.
Rather than bring you down at Christmas, these shows sought to leave you with a good feeling. You know, peace on earth and good will to men. They often told interesting and compelling stories in most episodes but at Christmas, they did leave you truly wishing for peace and goodwill.
Front Page Drama (American Weekly)
The Front Page Drama radio show took a story from the American Weekly and ramped up the drama. "The Christmas Eve Ghost" told the story of a 19th century sailing ship and the sailor's Christmas Eve encounter.

"Christmas Eve Ghost"
compliments of Old Time Radio
Cavalcade of America
Cavalcade of America used drama to present historic stories dramatizing the personal stories, tragedies and triumphs that shaped a nation. For example, one of the Christmas stories was the story of how Emily Bissell saved a tuberculosis sanatorium and gave birth to the American Lung Association Christmas Seals. 'Cavalcade highlighted the Christmas Story as told in the Bible and told the story of Christmas in America as well as many more.

"Story of Christmas Seals" from
Cavalcade of America - Old Time Radio
See Old Time Radio Christmas Dramas Collection for more epic radio performances!